Hello friends 🙂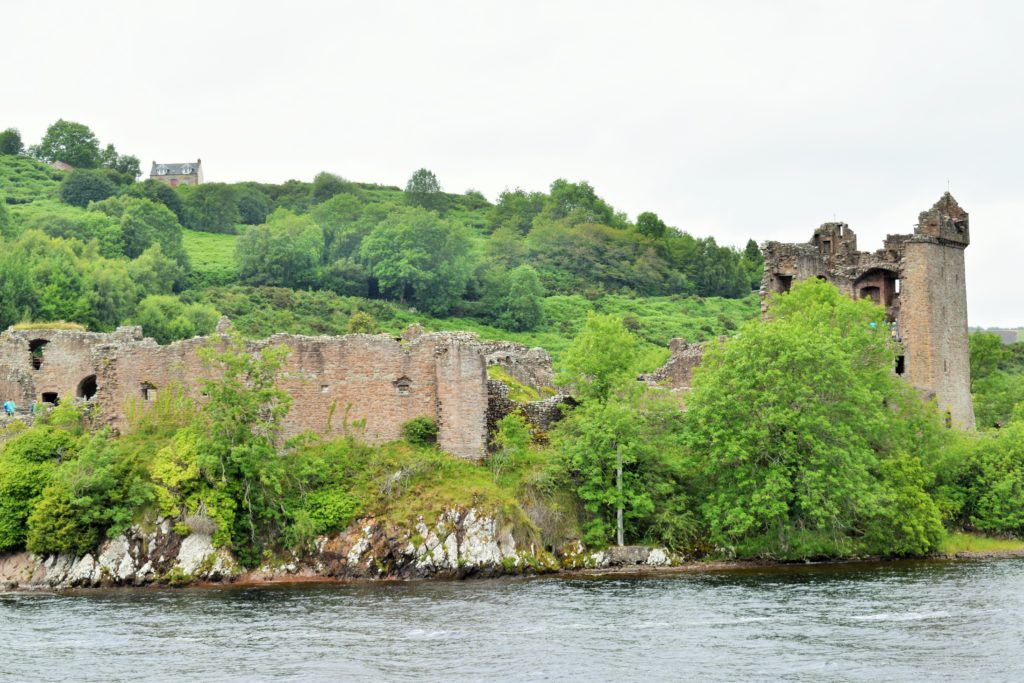 Scotland, the U.K.'s northernmost country, is a land of mountain wildernesses widespread with valleys and lakes. The land with overdosed scenic beauty, was one of the first and most awaiting bucket list items that I had. Major cities when we mention Scotland are Glasgow and Edinburgh. Edinburgh the capital city attracts the visitors with its iconic hilltop castle.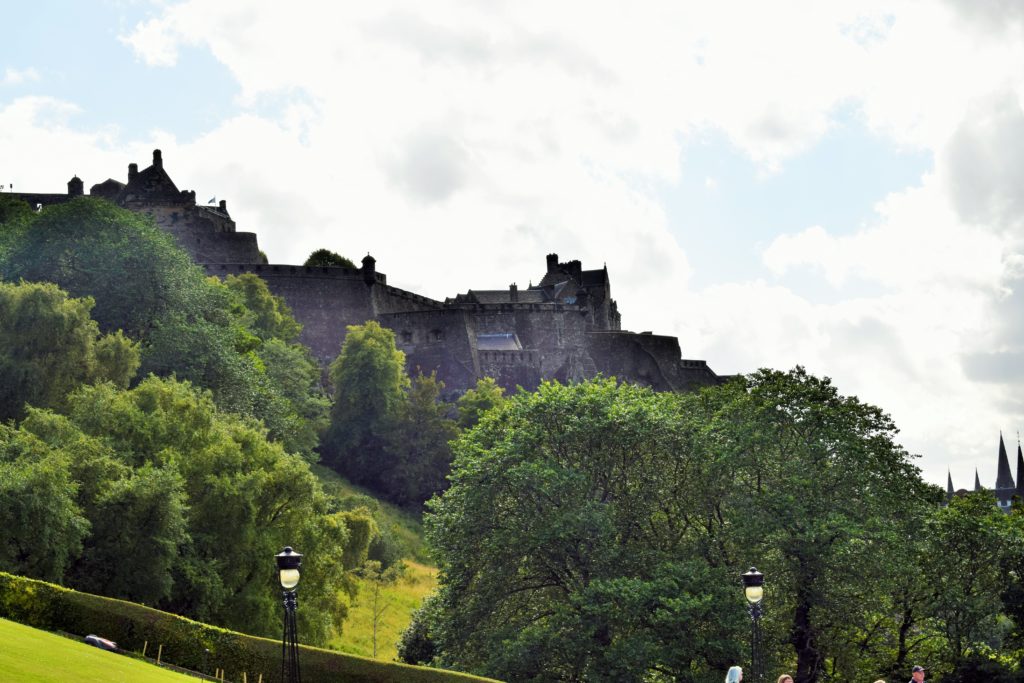 This well planned trip was for 2 days, though the flight charges were more than expected as it was weekend and finding a tour package in Scotland for visiting highlands was quite hard because the group that I was in had a 3 yr old kid. Most of the tour agencies or packages do not accept the passengers with kids below 5-yrs. But somehow I managed to find tour agency called "Highland Experience" for visiting the highlands. We had opted for a day package, as second day we had plans to explore the Edinburgh castle and city, which we thought can be done ourselves.
As I was particular about freshen up before pulling up the socks for travel and exploring Scotland,  had booked the hotel for 2 days so that we reach on Friday take a nap, fresh up on Saturday then head to explore the scenic Scotland .Our flight departure was from Stansted to Edinburgh, reached Hotel by 12:30 AM. With no delays, hit the bed for a sound sleep with excitement for next day to discover the beauty of Highlands.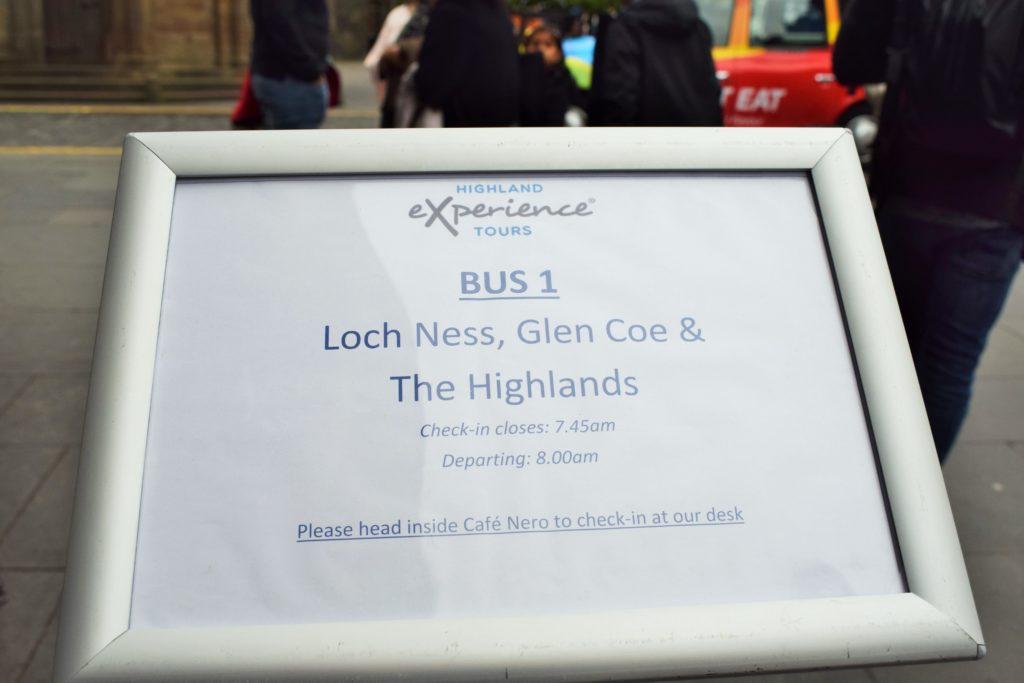 The beautiful wake-up view, the sip of hot coffee with the excitement to explore Scotland marked a very wonderful start of the day. From hotel we headed towards the office of "Highland experience" the pick-up point for the tour. The tour guides were in there wearing traditional and regional dress of Scotland.
We had very good tour guide who made the trip interesting and fun filled. They took us through history of Scotland in a beautiful way. Our first destination for the day was Lochness, largest body of water in Britain by volume, incredibly, all lakes and rivers of England and Wales would fit in it.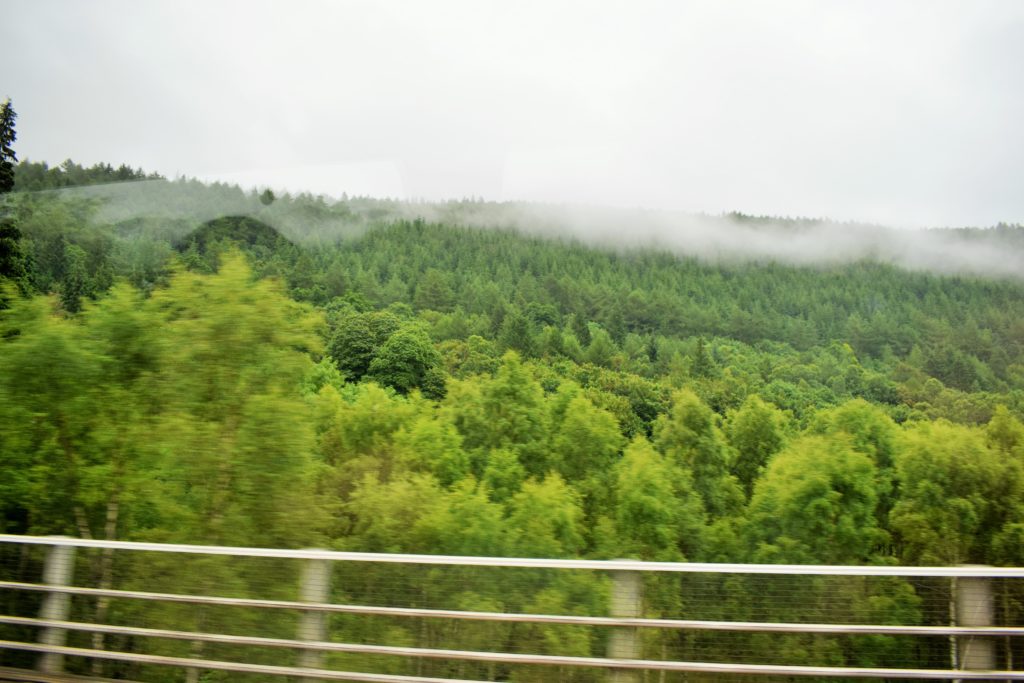 We were travelling through the most spectacular scenic beauty of Scotland. We had a stopover in small Highland town of Pitlochry on the way to Lochness for grabbing some breakfast. On the way, we came across incredible view of Fourth Railway Bridge, now a UNESCO World Heritage Site and also through Inverness – the capital of the Highlands. And finally we were there, our first destination of the trip "The Lochness". From Lochness we had a one-hour boat trip out over the deepest waters of the Loch, which according to legends are the hiding for monsters. It was tour of the scenic beauty of Lochness with amazing view of Urquhart Castle. The boat had all facilities like a Costa cafe within it to warm ourselves 🙂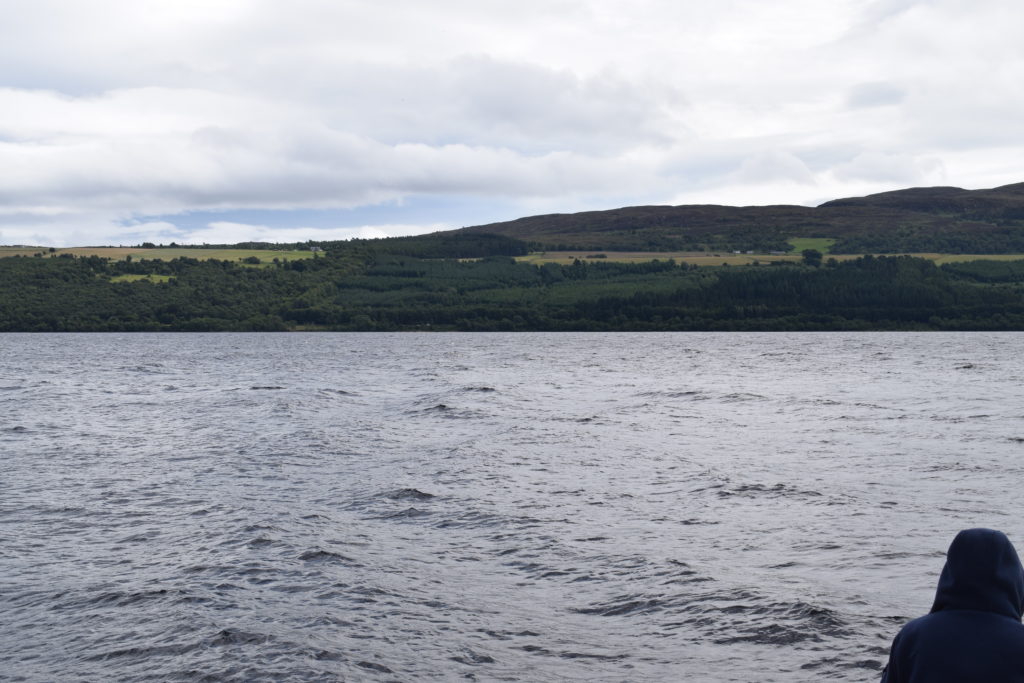 After the boat trip we were all requested to head towards our departure point, before that there was something that I missed to do before going for a boat trip, none other than visiting the small shopping center, which had Scotland special like eateries and show pieces. Since it would be late after boat tour, eateries was brought before the tour. Made sure that special Scotland special cookie "short bread" is also grabbed and tasted without fail. Because this was one thing that was asked to be tasted by one of my colleague once I reach Scotland and this was yummier than expected.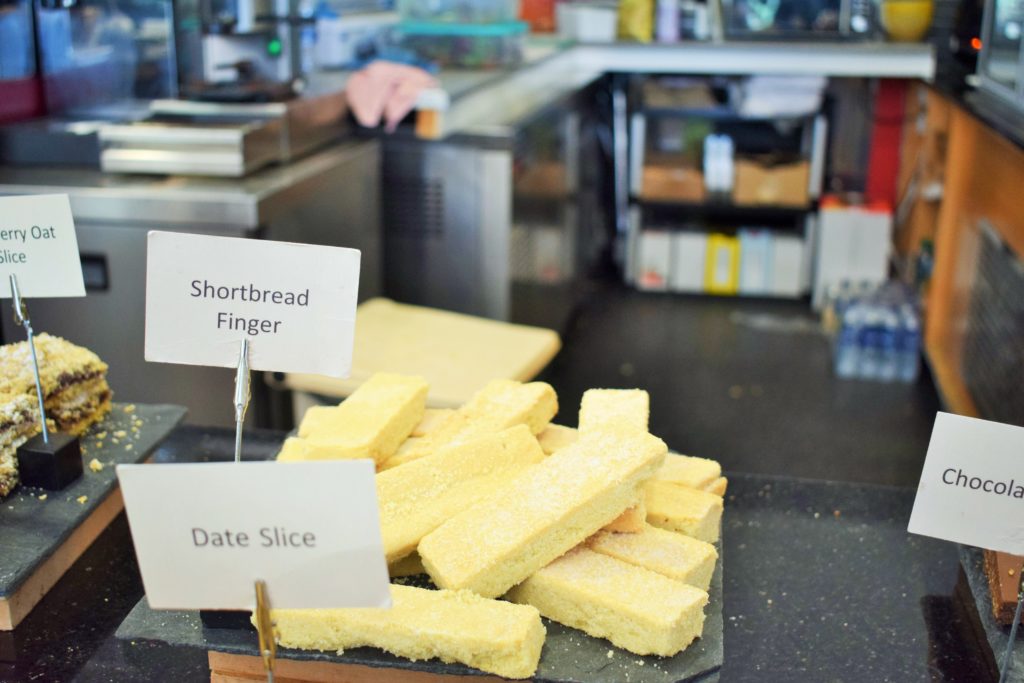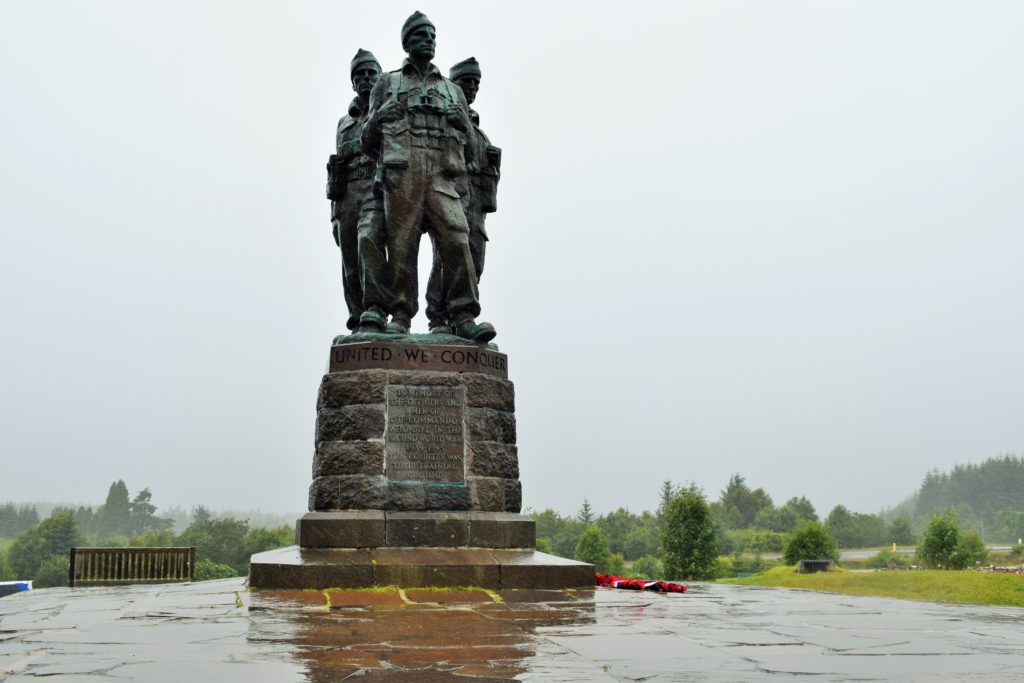 Since we were running out of time couldn't manage to get the showpieces therefore remembered and ran to the shop to get one after the boat trip. There were coffee mugs that tell the history of Scotland key chains, ash trays and many more. But I grabbed the coffee mug and ran towards the bus. From Lochness our next stop was to towards the Commando Memorial which was through Great Glen dramatic beauty of mountains.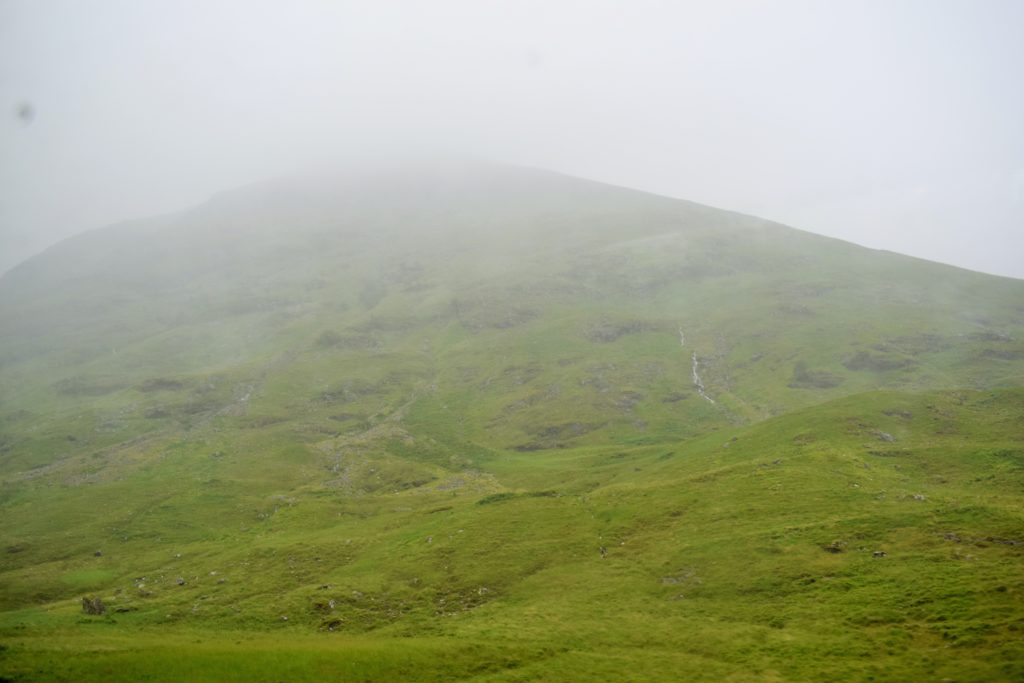 Our next stop was in Glen Coe, the deep valley in the highlands of volcanic origins. In between we had a stop over in a small refreshment shop which also had a whisky centre and perhaps a wee nip of whisky 😉 Here we had various brands and types of whisky for try and buy, which was worth visiting. After refreshment we boarded the bus and finally were in our last stunning stop of Glen Coe which is located right in between vanished volcano that had erupted million of years ago. We could see the history right in front of our eyes as and when guide takes us through history of the rocky mountains.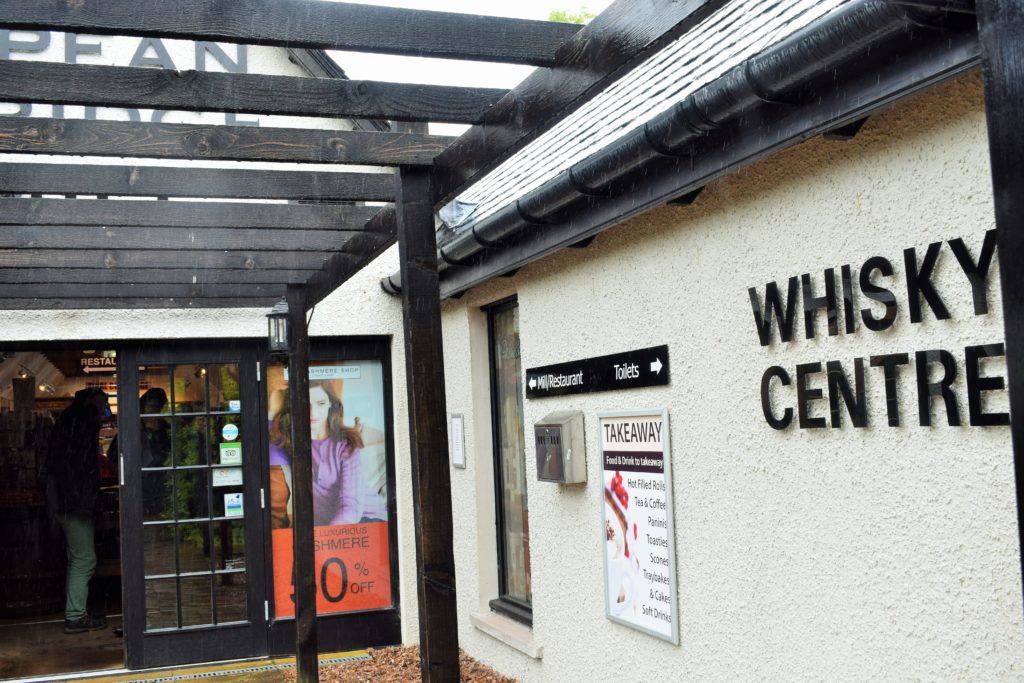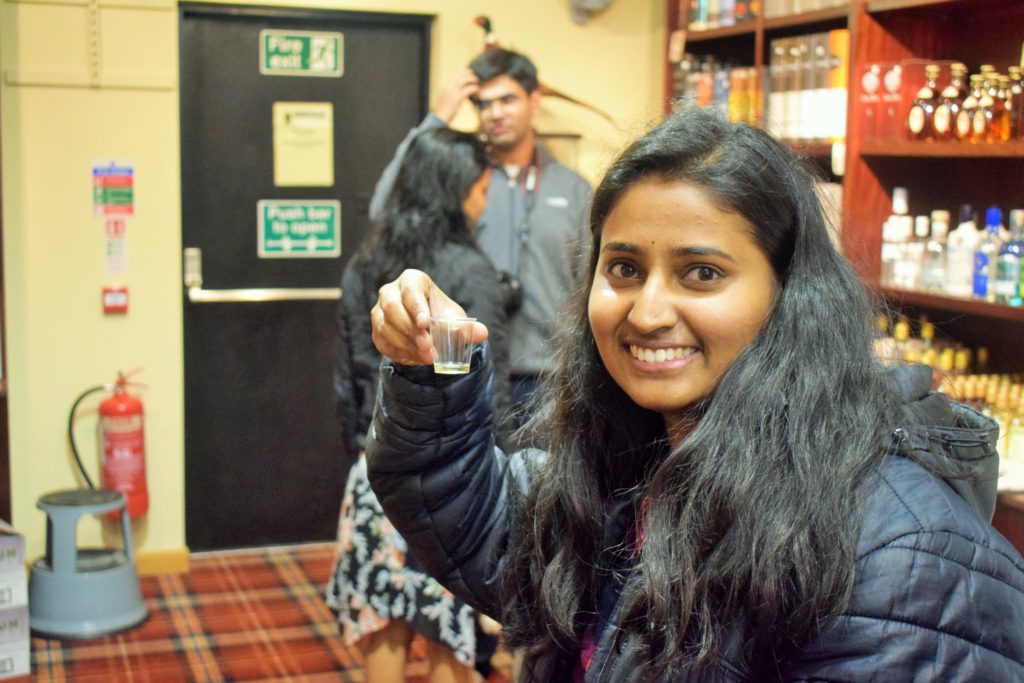 Since the weather in the Scotland highlands are unpredictable the weather was bit misty and raining and that didn't affect the stunning view of Highlands. The view of amazing mountain ranges,  mist cloud stop us on every corners for capturing the beauty in camera. But however photos could not do a 100% justice to the view and the feel that we have in person in Highlands. On the way back the guide had played some nice Scottish music, though could not understand much but could enjoy. At the end of the day music is all about enjoyment. With this we came to the end of the tour, as and when we were nearing the end of the day, our hunger started making us restless. After the trip our next hunt was in search of an Indian restaurant, as I was craving for something spicy masaledar food.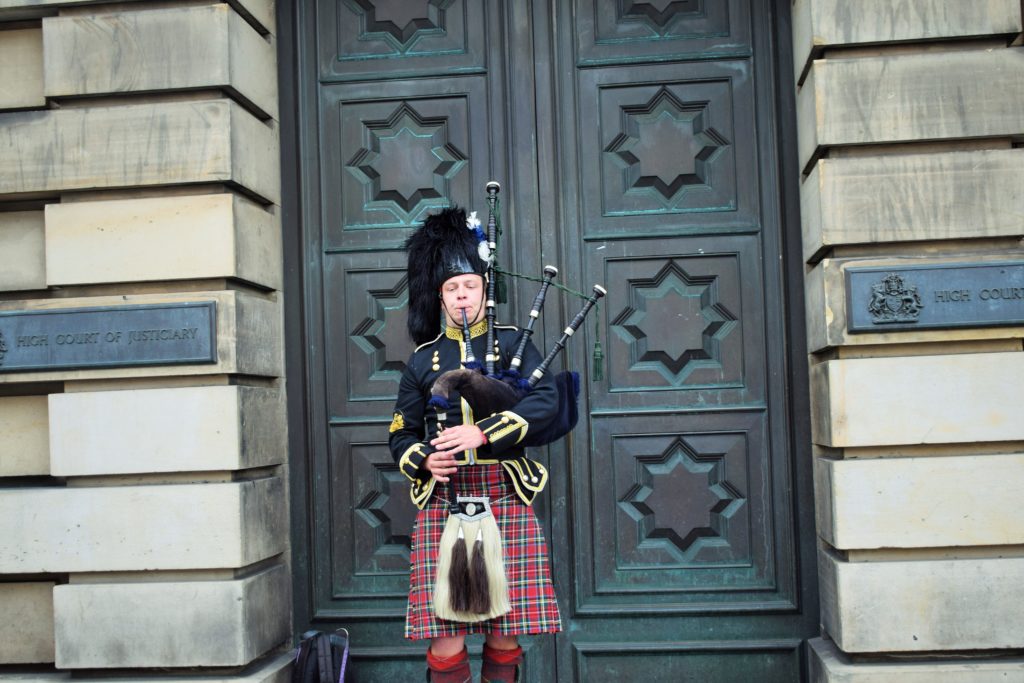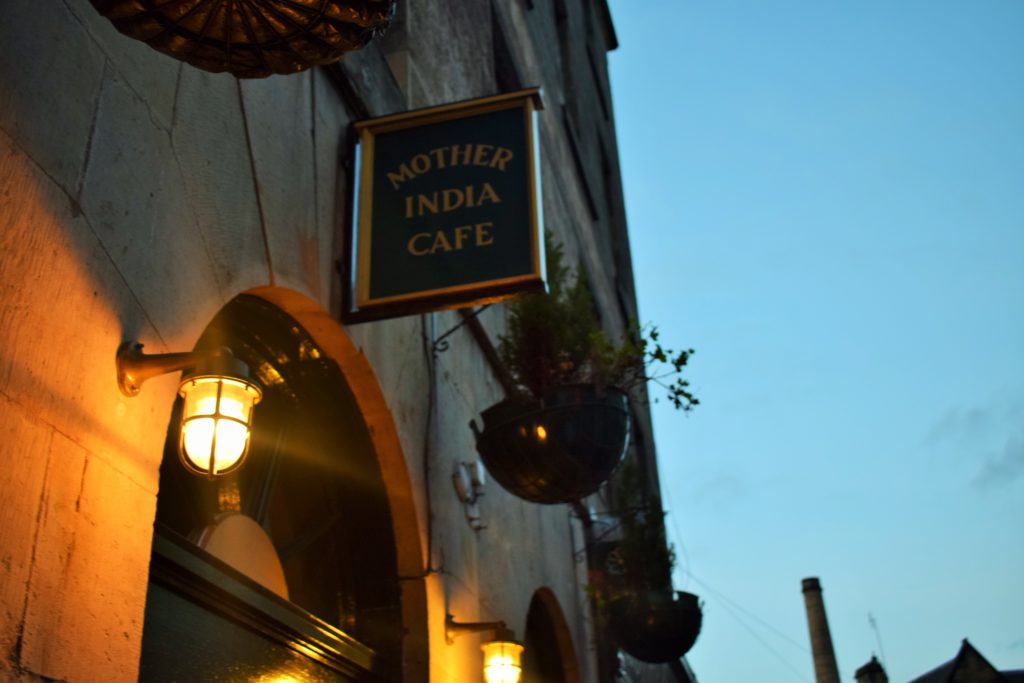 On our hunt we came across the wonderful stunning streets views of Scotland with bagpipe players, and other street performers. Finally our hunt for Indian food came to an end right in front of the restaurant "Mother India". Thanks to Uber services, this made our commutation easier through out our journey. With wonderful and mesmerizing experience we headed to our hotel with excitement of exploring second day in Scotland.
Will be back with experience of Scotland city in day 2.
Until then happy blogging 🙂