Hi Friends, I am back with memories and experiences of another wonderful trip to one of the world famous geological wonder 'Durdle Door'. It's one of the most photographed landmark with its massive rock arch in the sea. It's spotted near Lulworth in Dorset, England, set right on the Jurassic Coast.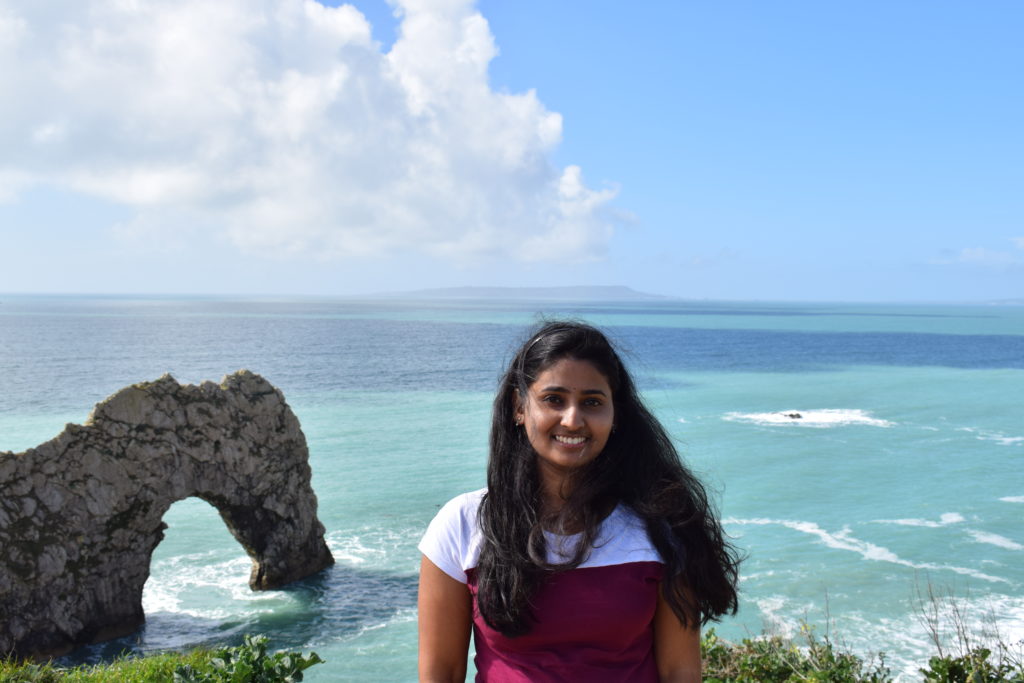 To start with, it was a bright and sunny day. The sun shone brilliantly in the clear, blue sky. This was the most relaxing journey, as there were no changes and it was one direct train to Wool Railway Station from Reading. The wonderful greenery view from the train was superb sense of feeling. Never realized how fast the time flew and we were right there in Wool Railway Station.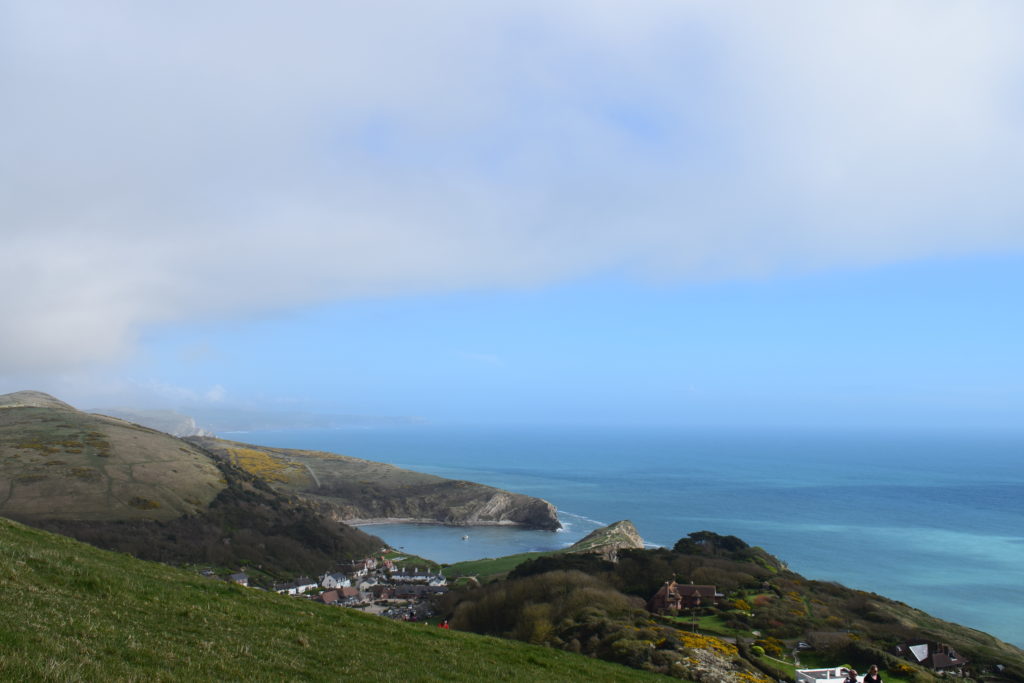 After enquiring at the railway station we came to knew that the Durdle Door was just less than 20min away from the station. As we were in group, taking a cab seemed to be more worthy rather than wasting time on waiting for the bus. The roads that we were going through just gave us the feel that, houses were part of the scenery. The house itself was a beautiful brick.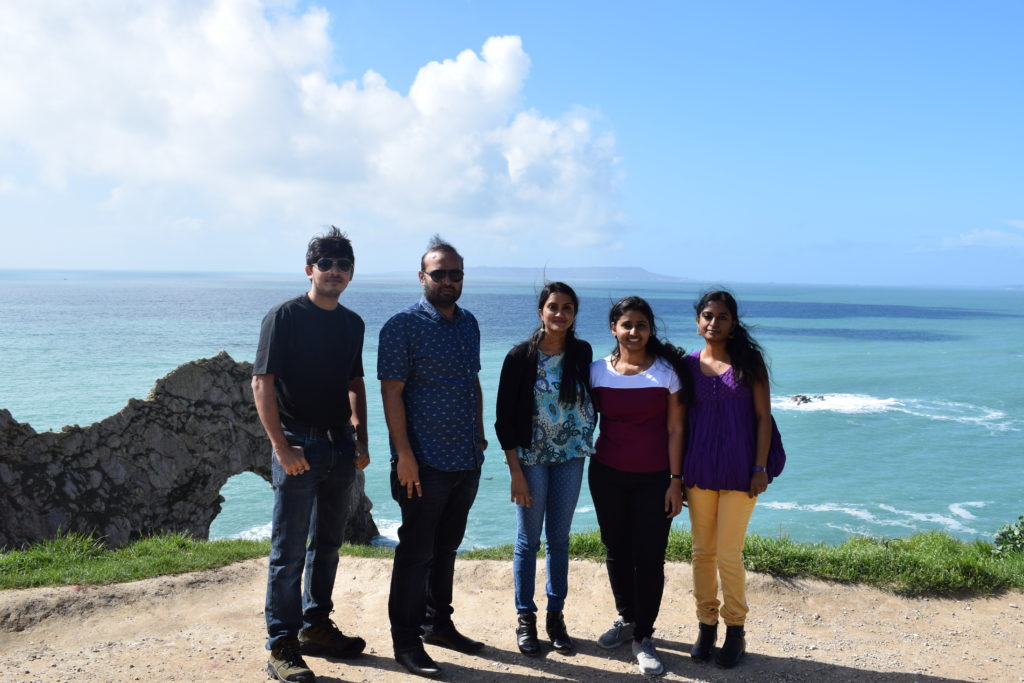 Here we reached our destination, the famous lime stone arch known for its beautiful coastal landscape. The views will take our breath away. The view of the sea seems to be infinite with its oceanic blue colour.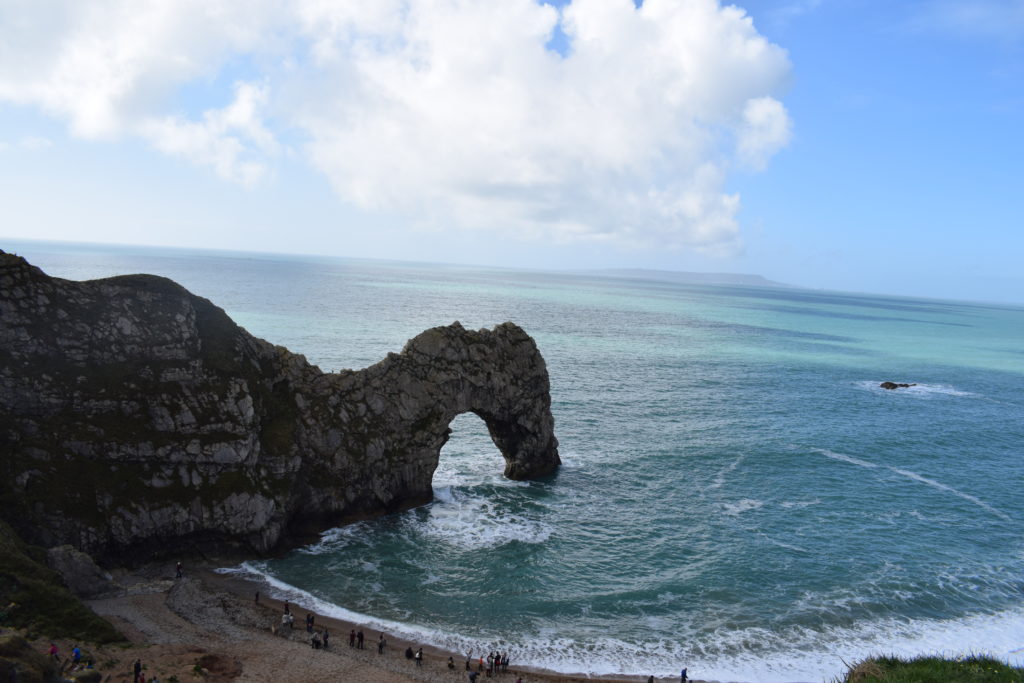 The path down to Durdle Door was steep with small rock and stones. There were lots of people who were hiking down and back up. Walking down to door took us around 5 min. The steep way and the path seemed to be worth when we reached the beach.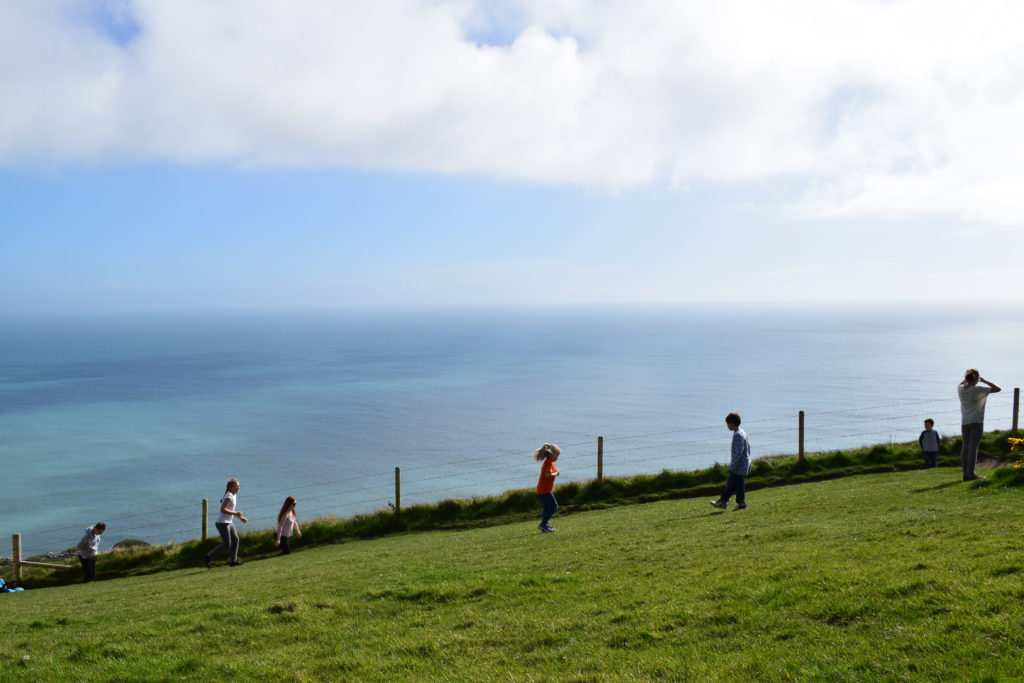 It was not very crowded when we went down.  We put aside our stuffs and enjoyed the scenic beauty. The sea was jewel blue; it was so delightful to have an amble by the seashore. Loads of pictures were taken to capture the beauty. The cameras do capture the stunning view of the beach and Durdle Door, but when the same view is captured by our eyes it simply makes us feel so magical and speechless JJ. After spending couple of hours, we headed towards Lulworth Cove which is a walk for about 30-45min. There were refreshment shops on the way towards the Lulworth Cove. The walk to Lulworth Cove had gorgeous views of the cliffs. Lulworth cove which of course grabbed the time without our knowledge.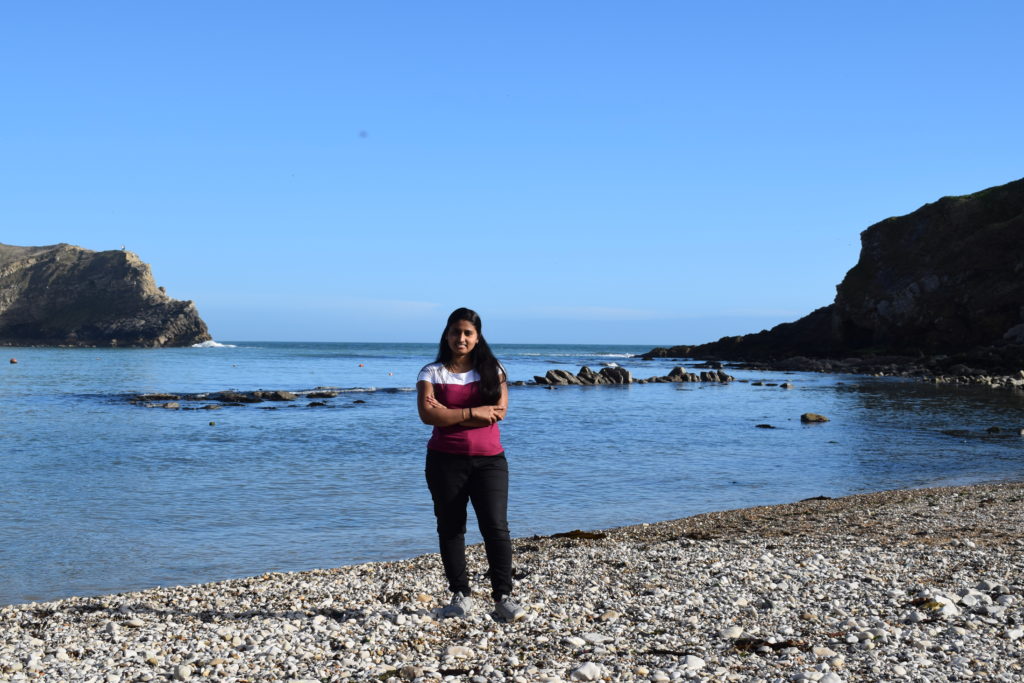 Lulworth Cove is a tiny and a wonderful sea side with a lovely spot to relax and recharge before returning home. There're some cafes, couple of shops which serves food, ice cream shops and souvenir shops. We had a hot chocolate from one of the cafe which was not so great. We concluded with lovely pictures and memories to take home.