Hello friends 🙂
Here I will be sharing the divine experience of Mridanga Shaileshwari Temple, located on the hill Muzhakunnu, which is a small village in Kannur District, a land of Theyyam and Thira enriching the tradition of Kerala. This temple is considered to be one amongst the 108 durga temples set up by Saint Parasuraman.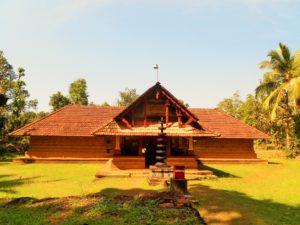 Legends say that when Saint Parasurama wished to reside goddess in the temple, she was believed to fallen from heaven in the shape of "Mridangam" (Mridangam:  musical instrument in classical music) from heaven with a resonating sound which was later called "Muzhakunnu" and hence the name "Mridanga Shaileshwari" and "Muzhakunnu" formed.
The best time that I think visiting the temple is before 7:30 AM, as the crowd starts from 8:00 AM. Since I had been with my uncle and he had some one very known in temple to help us with the place. The highlight of the temple was its spiritual ambience with wonderful pond nearby with the mesmerizing feel around.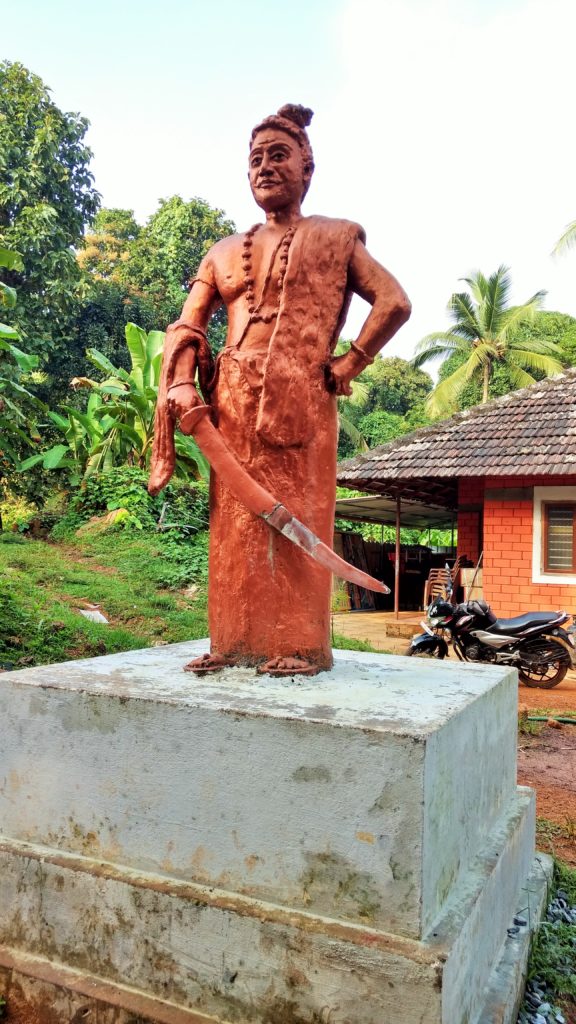 This ancient historical well known temple is said to be the family temple of the great King the Pazhassi Rajaalso known as Kerala Simham (Lion of Kerala) on based on his soldierly activities.It was also believed that, Pazhassi Raja offers his prayers before setting out for warfare's.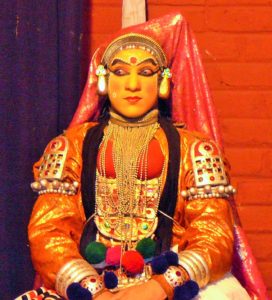 Kathakali one of the major forms of classical Indian dance is believed to taken its form in this temple.When we talk about Kathakali, another worth stating point here is that Kottayath Thampuran father of Krishnattam, could not properly envision the 'lady figure' in Kathakali, and was revealed the lady form by divine Goddess Mridanga Shaileshwari and this attire is still active in Kathakali without any change.
The Goddess idol inside the temple is made of 'panchaloha'which costs in crores in market. The idol was tried to be stolen from the temple thrice, but theft was unsuccessful.Later when these thieves were caught by the police at different instances, and when asked about the reason for the failure of theft, the reason explained was feeling of loss of sense and direction while attempting to move the idol to a different place.The popularity and fame of temple increased after Retired DGP of Kerala, Shri Alexander Jacob sharing his experiences with the thefts happened in the temple in an interview.
Please refer the links below for more information:
http://mridangasaileswaritemple.org/puja.php
Will be back soon with new experiences and memories 🙂
Until then happy blogging 🙂 🙂