Hello, I am back with Day 2 experience in Scotland 🙂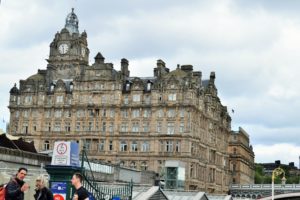 Day 2 was all set to explore the capital of Scotland. The plan was to straight head to the Edinburgh Castle and from there explore the capital.
After checking out from the Hotel, we caught a bus straight to the city center walked around for few minutes and caught a cab to the castle. We came across various statues like World's largest monument to a writer and many other.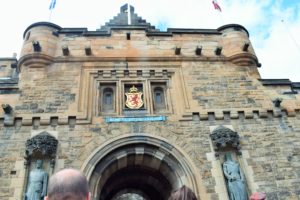 Edinburgh castle is one of the historic fortress and world famous attraction which could be located from anywhere in the Edinburgh city. Before entering castle we have to pass through the gatehouse guarded by 2 Scottish statues of Robert the Bruce and William Wallace.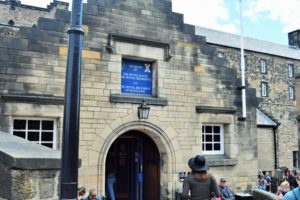 Initially we had a plan of taking the guided tour but , later we dropped the idea because firstly we were running out of time and secondly the sign boards and the information in the boards written seem to be sufficient for the understanding. Edinburgh castle is built literally on top of a Great Rock. The rock is approximately predicted to have formed 350 million years ago during the early Carboniferous period which are the remains of a volcanic pipe.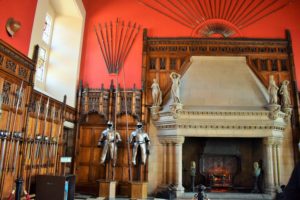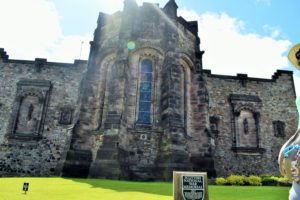 Would love to mention or locate the some historic landmarks with in castle like Honors of Scotland, The Royal Palace, The Scottish National War Memorial, St. Margaret's Chapel one of the oldest surviving building of Edinburgh Castle. It is said to be the ancestral building in entire Edinburgh. It almost took approximately 3 hours within the castle which is very less. The castle would take at least half a day if we go around in detail.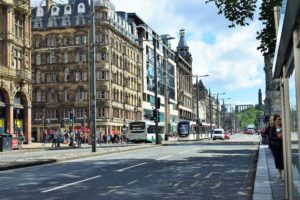 Exploring the capital was one of the item in bucket list of Scotland, therefore I had buffered some time for it. After Edinburgh castle it was time for lunch to boost myself for exploring the city.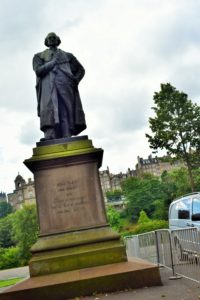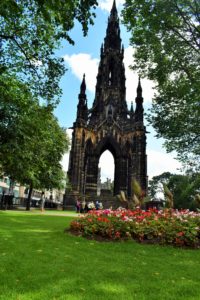 The city made me so comfortable while walking around. Even the streets were crowded, the historic and amazing views of building just carried away me with its beauty of architecture. Every statues and buildings in the city had a history behind it.  Capturing these amazing views in the book of memories had to tell good bye to the capital city of Scotland.
Will be back with another set of experiences 🙂
Until then happy blogging :):)