It's time for my favorite mode of travel "Hitch Hiking", yes friends, after waiting for long 25mins we decided to hitch hike to a vehicle and luckily we were successful in stopping a vehicle which is used to transport gas cylinders. It may not give complete justice to describe as hitch hiking because the driver charged us Rs 30 per head for 25kms. We initially decided to sit and enjoy the view but when he started we immediately realized that we would need a tight grip to hold on and standing is the best option :). The view of the never ending roads and the flavorful chill breeze on the face made the journey remarkable. The only regret was that we couldn't grab a picture or but never mind, the speed of the vehicle didn't let us but somehow managed to take the video, though it was shaky. Thanks to my friend Kizhepaddan to take this 🙂 🙂
And finally we were in Ethur which was 7km away from Vanagooru. According to the driver we will be getting buses frequently to Vanagooru but unfortunately there were no buses to our place and we were starving. Meanwhile we rang to the home stay and he told us to wait for another 15mins and this lead us to hunt for small tea shops as it was a remote area couldn't expect anything more. And there we spotted a small tea shop which had mini chips packets to calm down the hunger for 15min.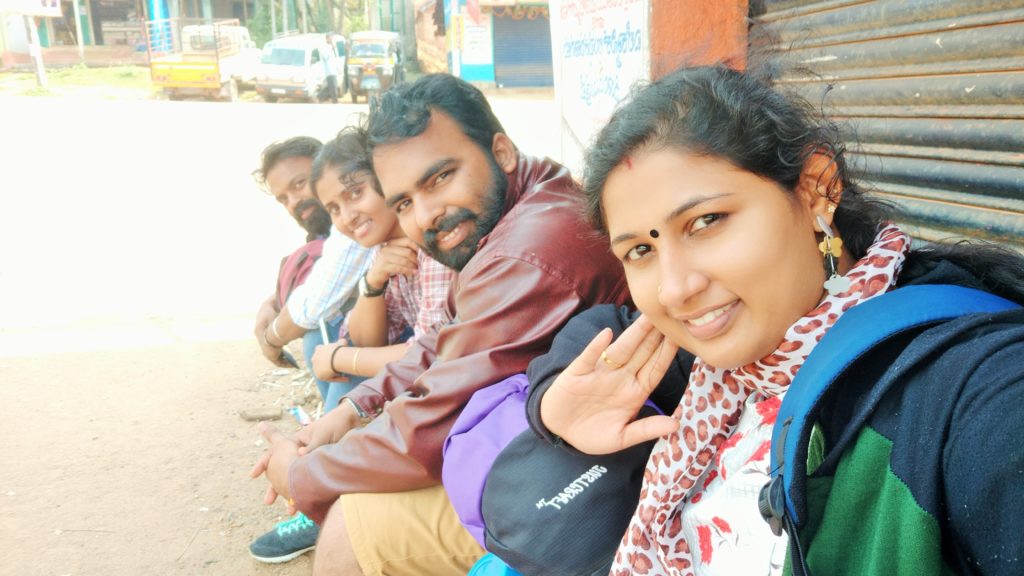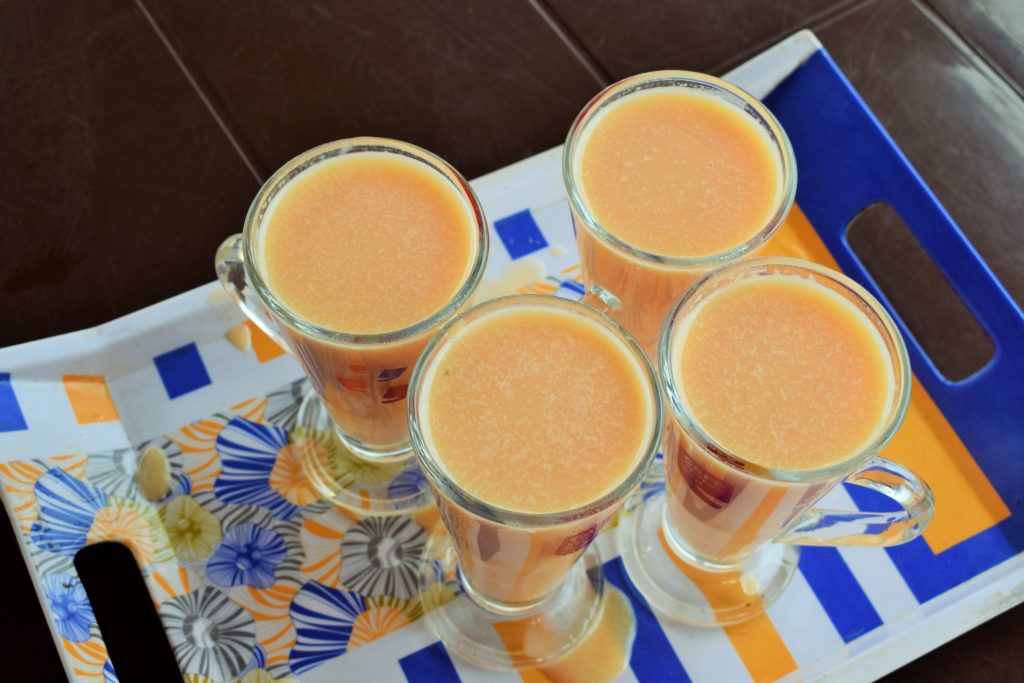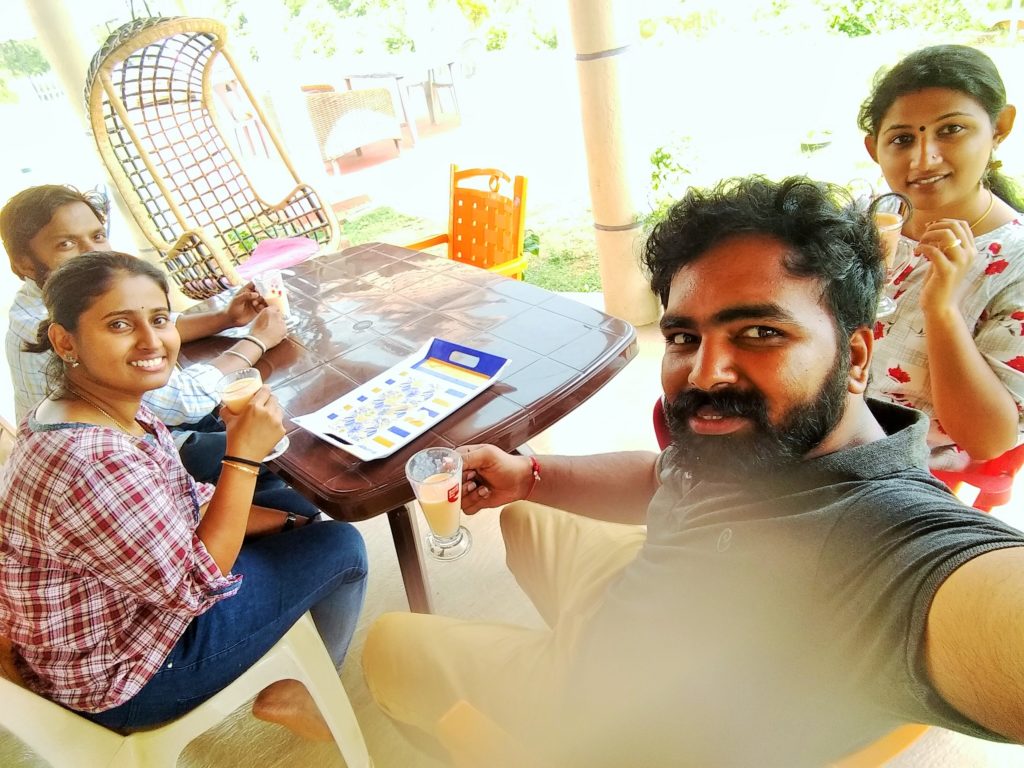 After 15mins we rang the homestay again following which he agreed to pick us from Ethur. When we reached the homestay we were served with the Musk melon juice for refreshment. Instead of enjoying the wonderful location we were desperately waiting for lunch to be served. And as expected without much delay lunch was served and the time was 2:30 PM. The number of items and the taste really impressed our tummy.
After lunch we were all set to head to our next place Malahalli falls which is 17km away from home stay. But not to worry since we were fully charged after lunch and without much delay we headed towards the waterfall in the transportation provided by the homestay.
Information from our travel that would help:
Distance from Home Stay: 17Km
Travel duration (in Car): 25min
Transportation Option: Car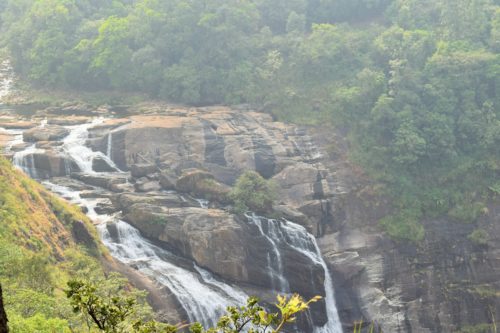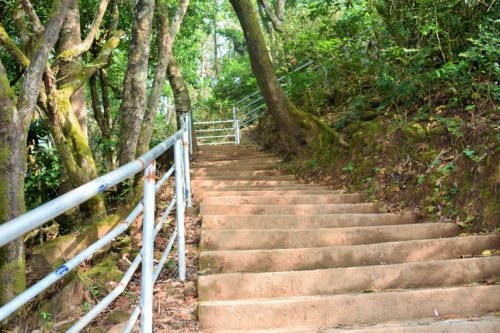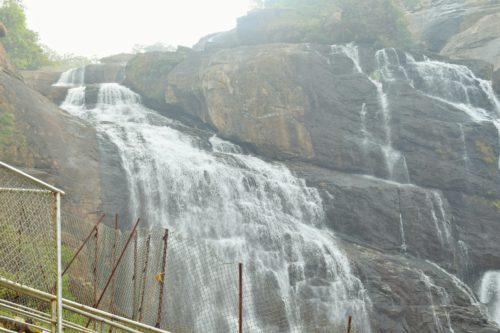 Finally we reached our next destination in the checklist "The Mallalli falls", the most splendid waterfalls located in the foothills of Pushpagiri Mountains. It is one of the most visited and scenic waterfalls in Karnataka. But to reach near and bottom of the waterfalls we had to trek 700 steps down to enjoy this panoramic beauty. When we reached there, water sprinkled on us made us feel so good that we forgot that that we had to climb 700 steps up. After taking pictures and relaxing, we pulled up our socks to trek back through wide steps which were making the trek even more difficult. Since the closing time was 5:00PM, we somehow managed to get back and without much confusions we headed back to our homestay and desperately needed rest, therefore we had to cancel the plan of Pettalabetta by paying Rs 500 to the driver, just because he had to cancel another trip and had come for us and it seemed fair for us.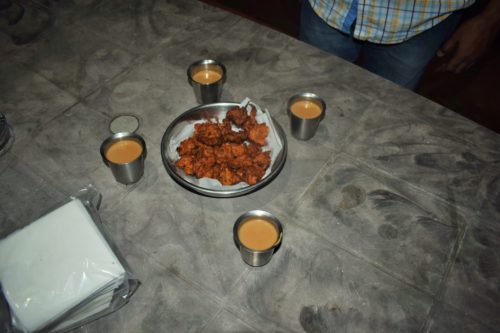 It was just not the drained energy but also the chill lazy evening holded us back to enjoy the evening in the homestay. The evening was well spent with a hot coffee, some hot crispy snacks and chit chat with friends about the travel and the music, could not demand anything much from that moment because it was just perfect :).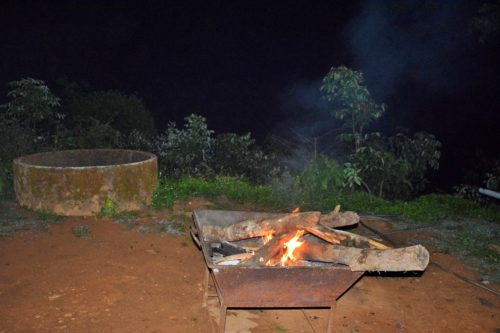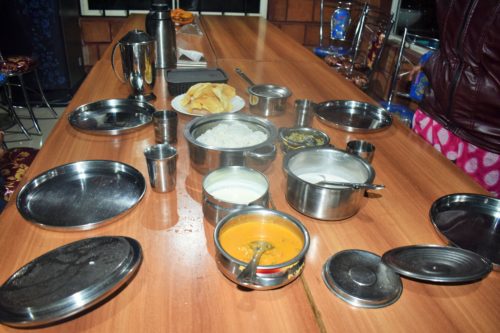 After the coffee the homestay had arranged a campfire which was just us and our chit chat where we had our travel experience and travel information shared. After campfire we were called for the home cooked dinner which was yummy and tasty, therefore we couldn't stop ourselves from requesting a black coffee to end the wonderful day :D:D with an excitement of exploring the BisleGhat and the Green route the next day.
Stay tuned for the next part of Sakleshpur Travel diary where I will be taking you through the wonderful experience of BisleGhat.
Until then keep smiling and happy Blogging 🙂 🙂